Interior Painter in Amsterdam
Painters prepare, protect, and decorate interior and exterior surfaces by applying materials such as paint, wallpaper and other finishes and special coatings. They are sometimes required to mix colors and textures, as well as using other specialized painting techniques, such as pre-coating, filling, or leveling.

Wijnands Schilderwerken B.V.
Looking for a skilled interior painter in Amsterdam? Then you came to the right place. WE deliver quality, service and warranty. With an extensive portfolio consisting of diverse projects, our indoor paintwork stands for a beautiful results and quality as you expect it. We guarantee that you will be happy with our craftsmen.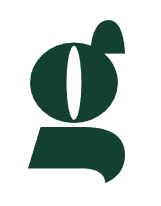 Groen Schilders
Groen Schilders is the right place for indoor painting in Amsterdam. The finish of the paintwork influences the ambiance of a room. At Groen we understand that. That is why we take the time for our projects and why our interior painters look at the entire space. From wall to frame, from door to door and from plinth to ceiling.