Dutch Courses Haarlem
Are you looking for Dutch courses in Haarlem? We have selected several good Dutch classes in the area of Haarlem. All schools are offering individual dutch courses or if you prefer dutch courses in groups. Perfect way to meet fellow expats in Haarlem.

---
Other cities
Aerdenhout
Alkmaar
Amersfoort
Amstelveen
Amsterdam
Arnhem
Breda
Bussum
Delft
Den Bosch
Dordrecht
Eindhoven
Geleen
Groningen
Haarlem
Heemstede
Hilversum
Leiden
Nijmegen
Rotterdam
The Hague
Tilburg
Utrecht
Wageningen
Zoetermeer
Zwolle
---
Haarlem Language Schools

Taalthuis
Taalthuis works on the principle that anybody can learn Dutch. Taalthuis teaches you how to speak, read and write Dutch in small groups. Exploring all kinds of interesting subjects and current topics you will gain command of the Dutch language in a light-hearted way. You will learn Dutch by playing various games, listening to stories and completing texts. On top you will learn a lot about life in the Netherlands.

www.taalthuis.nl
info@taalthuis.nl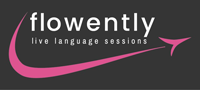 Flowently, LEARN DUTCH ON THE GO!
Flowently's unique, live language teaching is smart and makes learning Dutch much easier. Develop natural conversation skills in a fun, realistic context, meeting locals and learning with the guidance of a personal tutor. Live language sessions teach you "the magic phrases" to have you conversing like a native in no time. Flowently live and Skype sessions are available for all language levels in over 40 cities. Download your free E-book, select your discount package & get real with Dutch!
Azartplein 79, 1019PB Amsterdam
tel +31(0)85 8883 012
info@flowently.com
http://www.flowently.com
Intensive dutch courses
Choose between intensive dutch course or a more relaxed course in Haarlem. Whatever you choose learning dutch through a dutch language school will keep you motivated and offers you the fastest way of becoming a true dutch speaker.
Speaking dutch a necessity?
Is speaking Dutch a necessity in The Netherlands? In the larger cities the Dutch speak very good English and you will get by without a problem. Doing your shopping without knowing the basics of talking Dutch isn't going to be a problem. But if you are staying for a longer period you do not have to feel excluded or disrespectful and have more choice for jobs, education, entertainment, friends, or business opportunities.