Plumber in Amsterdam
A plumber is someone who installs and maintains pipes in homes and businesses. These pipes need to be installed and maintained for potable water, drainage, irrigation and sewage, as well as other uses. Plumbers can be involved in hands-on work or may work in a design capacity, drafting blueprints and helping make the installation process more efficient.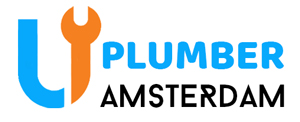 Plumber Amsterdam
Established over ten years ago we have a long history of serving the homes and businesses of the Dutch capital. We are a company defined by a strong ethos – quality workmanship, fast response times and transparent pricing. Over our thirty years in business, we've grown from a single unit to now incorporating more than 3 bases throughout Amsterdam – it is this structure that enables us to promise a response time of 60 minutes, and mean it.
AKC Loodgieter
Our plumber (loodgieter in Dutch) works in Amsterdam and surrounding, throughout the whole North of Holland. Also in Haarlem and Amstelveen. You can call our plumber to help you with a toilet that doesn't flush, a blocked sewer or a clogged sink in your kitchen or bathroom. Our customer service and plumber speak English and will understand your needs immediately.
Rhoneweg 4
1043 AH
Amsterdam